Discover all the essential local food places in Gran Canaria with us. In this section you can access restaurants throughout the island. From the most fancy ones, to the most simple ones. Countryside food, sea food, tapas restaurants and even haute cuisine. Everything with Canarian raw material as protagonist.
Local food in Gran Canaria
Within the Canarian cuisine, the best known are its famous potatoes with their mojo sauces, red or green. Neither can the gofio be missing, either with broth, powdered for milk or even in a delicious gofio mousse.
Local fruits
On the other hand, in the Canaries all the fruit is usually very tasty. The famous banana cultivated throughout the north of the island, papaya, mango and avocado from Mogán, strawberries from Valsequillo, apples from Valleseco, oranges from Telde and tuno fruit in the most arid areas. All grown in the Canary Islands!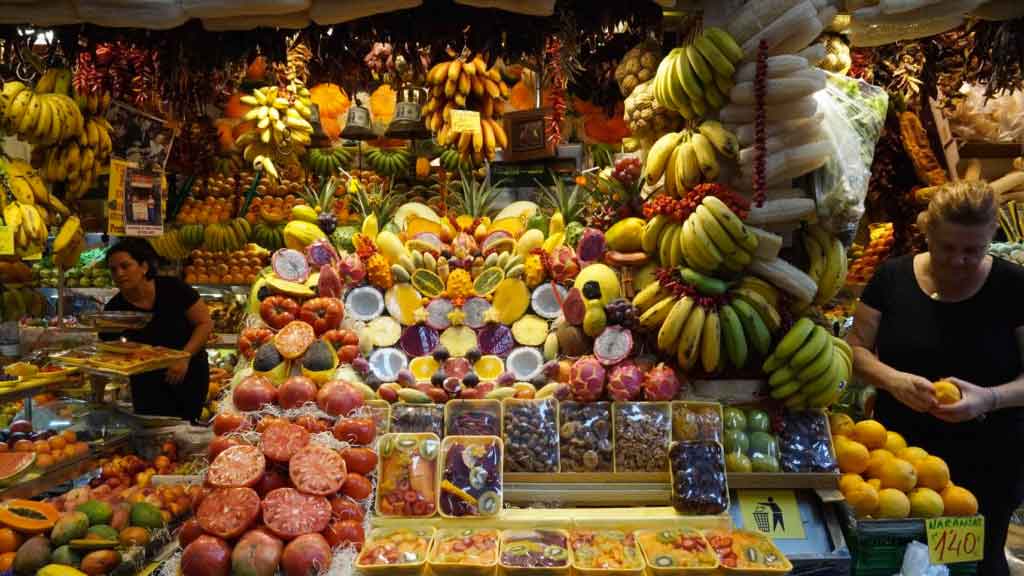 Local cheeses
In addition, we can not ignore talking about the internationally awarded Canarian cheeses. It is mandatory to try them, believe me. Cheeses are produced in most regions: Guía, Moya, Valsequillo, San Mateo … cured cheese, goat cheese, mixed cheese, fresh cheese and even flower cheese (with vegetable rennet).
Local fish
Furthermore, as Gran Canaria is an island, the fish and and the seafood couldn't be forgotten. For example, octopus, squids, porgies or seabreams, parrotfish or 'vieja' in Spanish, etc. Also, in almost each coastal village, you can find good fish and seafood restaurants.
Local soups and meat
If you visit the inner part from Gran Canaria, you will find all type of soups. Also we can not avoid the meats such as the grilled pork ribs with mojo, grilled chicken, goat meat, rabbit meat, etc.
Below we leave you with a summary of all our local food posts.
If you want to have access to all our favorite restaurants of local food in Gran Canaria, we have designed a guide for you. It includes other yummy restaurants on the island with up to 80 options about places to eat in Gran Canaria. Do not miss it!
As you may have checked, Gran Canaria is finger licking!