In this post we want to tell you about a new hiking route in Teror: El Álamo hike, known for its wooden stairs. It is a new path that has been enabled by the Teror City Council, in order to promote the beauty of its ravines and active tourism. As we see it, it is an ideal plan to combine with a visit to this town in the north of Gran Canaria and its market. Here we give you all the details of the route, do not miss it!
Hiking in Teror. The trail of El Alamo and the wooden stairs
The route starts from the Plaza de Nuestra Señora del Pino itself, in the heart of the town of Teror. Later it runs through the neighborhood of El Álamo, passing by the bridges of El Muñigal and La Molineta. Keep in mind that the unevenness is only 190 meters, so we could recommend it for children and those who are just starting out in hiking. Still, keep in mind that the first stairs are 4 meters high, so you have to be careful.
Main characteristics of the trail
Likewise, both at the beginning and at the end of the El Álamo hike, there is a small section that passes through secondary roads. Here we must also be careful with children and pets.
| | |
| --- | --- |
| Distance | 5,5 km |
| Estimated duration | 1:30 hours |
| Level | Starter |
| Total ascent | 215 m |
| Circular | Yes |
| Picnic area | No |
| Recommended for kids | Yes |
In addition, even if it is a flat route, the condition of the trail will depend a lot on the rains. That is, the path and the stairs can be somewhat slippery. Therefore, we recommend good hiking equipment. Finally, keep in mind that going up the stairs is easy, but not recommended for people with vertigo. It is recommended to hold on and the use of a single person when climbing. If you go with small children, obviously do not let them go up alone.
Likewise, if you plan to come with your pet, you should bear in mind that it will hardly be able to climb those stairs because of how small the steps are. If it is a dog that does not weigh much, you can carry it in your arms or backpack.
During the route, in addition to enjoying both the native flora and the new species that have been introduced along the path, you will be able to appreciate something of the rural life of the area.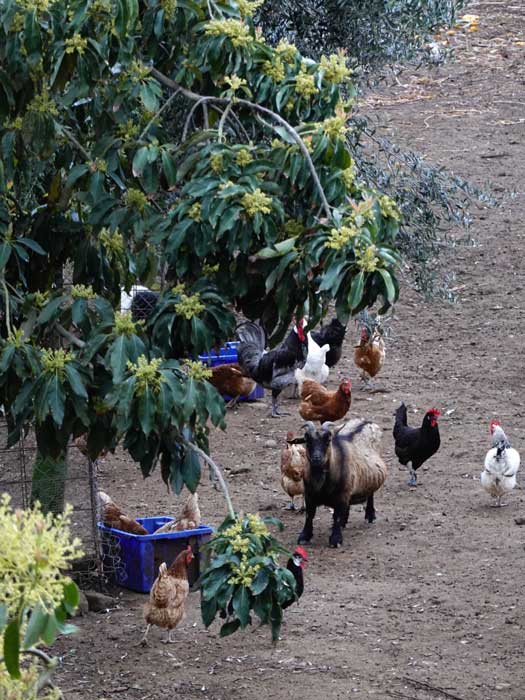 Download the track of El Álamo hike
Then we give you the option to download the track of this hiking route through Teror in .gpx format so that you can follow it on your own without getting lost. If you don't know how to download it and follow it from your GPS or smartphone with the app Gurú maps, we'll explain it to you here. If you want to support us so that we continue to create content for you about Gran Canaria, we will appreciate if you purchase one of our tracks, either to enjoy incredible routes or as a donation. Ah, and don't miss the video we have prepared for you below!
Video of the route & Teror market
As we show you in the following video, you can take advantage of and do this route a Sunday and make it coincide with the market of Teror. In this way, you can entertain yourself with a walk through its different stalls and finish the route with a super sandwich of Chorizo de Teror. If you don't want to miss more videos like this, you can subscribe here to our YouTube channel. You can activate the English subtitles in all our videos.
Finally, if you want to know the most authentic side of Gran Canaria on your own with our recommendations of plans to do and places to eat, we invite you to take a look below.